Specialty Printing for the Luxury Bride
We offer letterpress, foil press, thermography, blind de-boss, laser cut and more!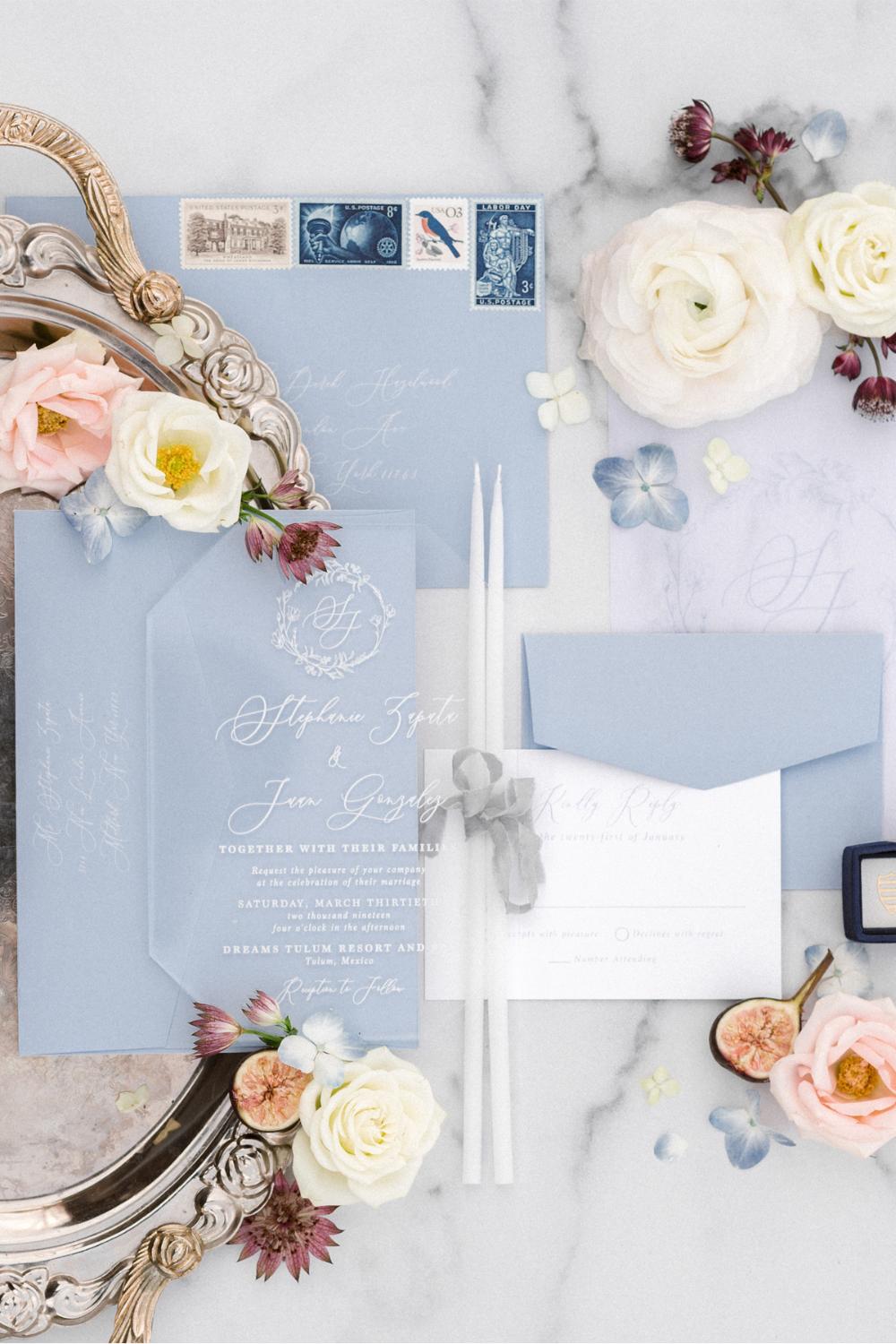 Acrylic Romantic White and Blue Calligraphy Transparent Wedding Invitation with Floral Monogram in Crystal Clear, Vellum Overlay & Envelopes. Photo | BeatBox Portraits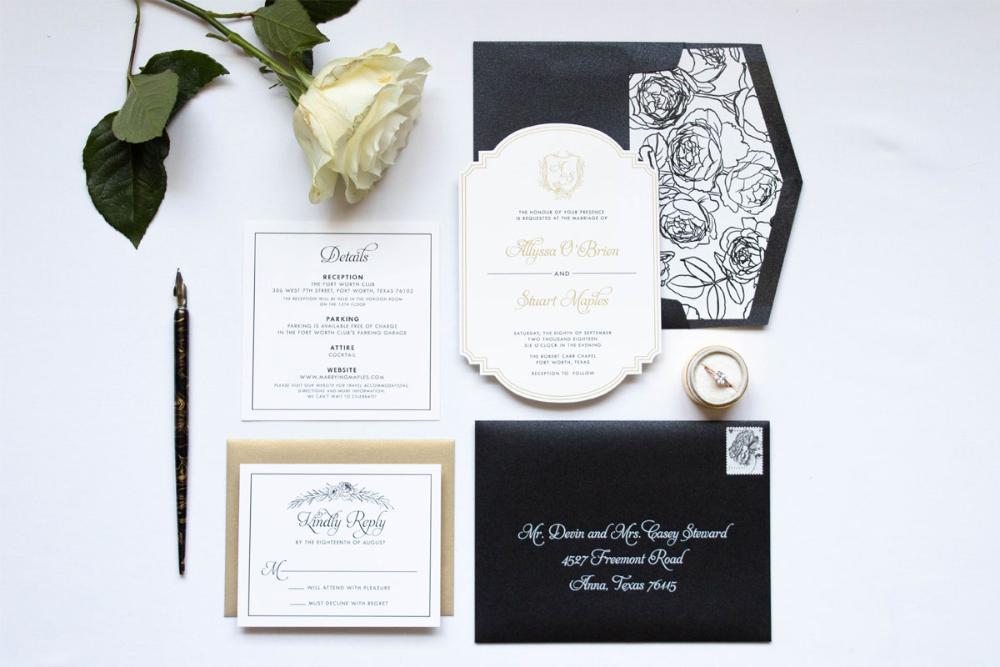 Formal Die Cut Metallic Gold Ink and Black Monogram Crest Roses Wedding Invitation with Rose Envelope Liner & Address Printing on Envelopes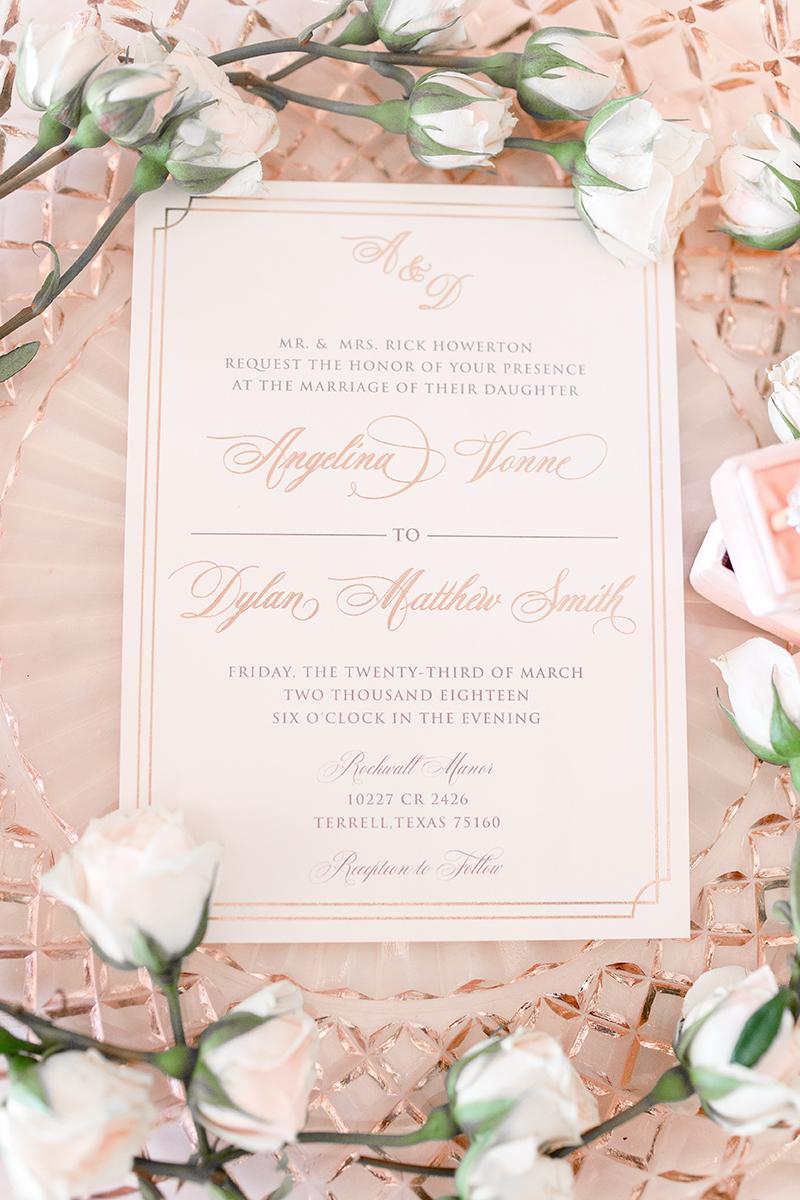 Rose Gold Foil Stamp Foil Press Blush Pink Luxury Elegant Wedding Invitation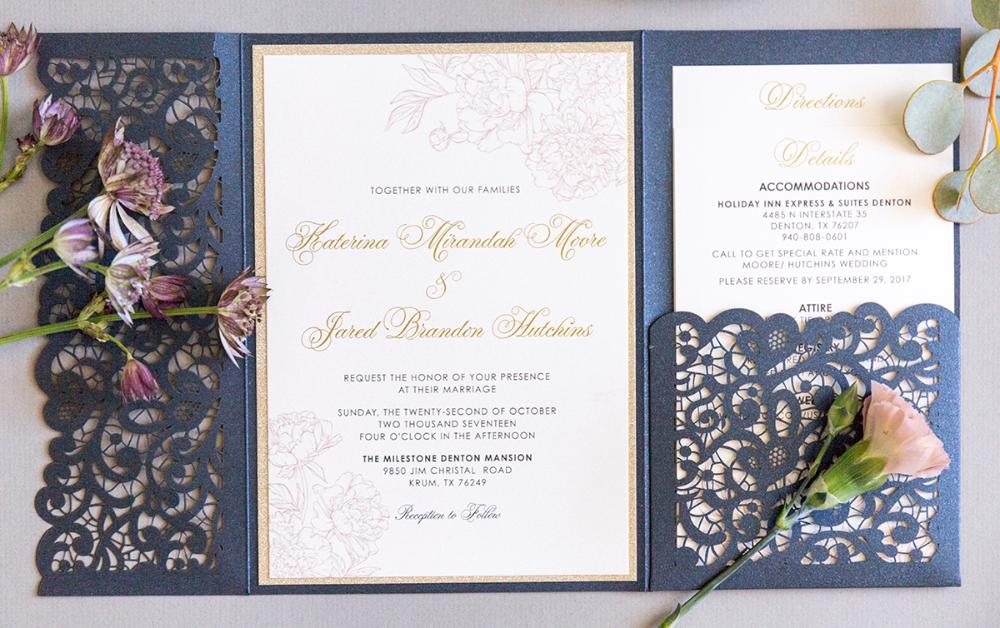 Elegant Formal Navy Blue, Gold Glitter and Blush Lace Laser Cut Pocket Wedding Invitation, Belly Band and Inserts . Photo | Meli Kerr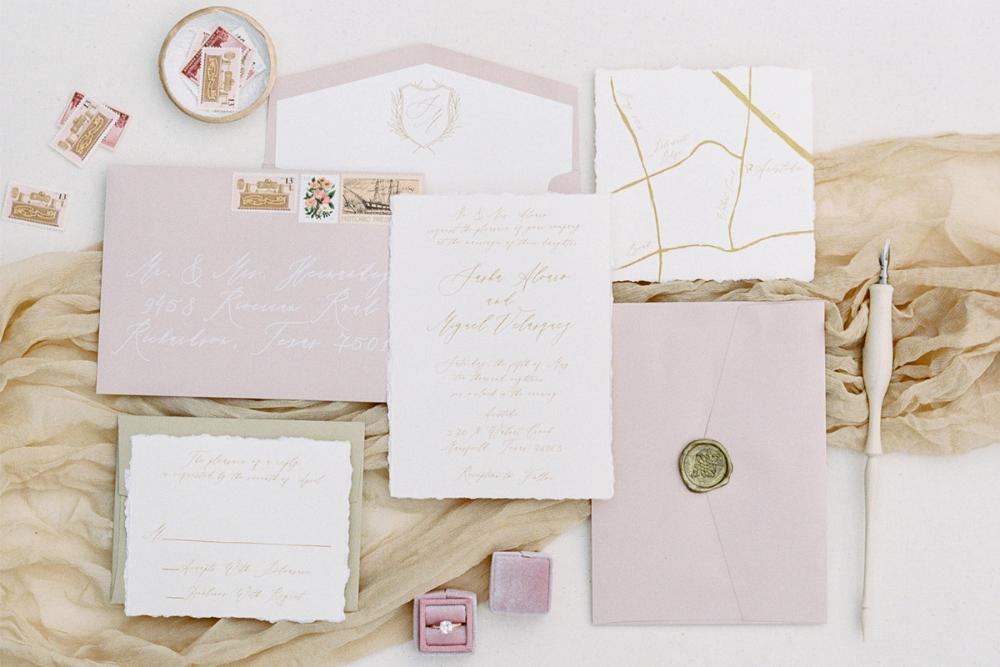 Calligraphy Monogram Crest in Gold, Ivory and Blush Pink Modern Wedding Invitation in — Custom Map, Envelope Liner, RSVP & Address Printing. Photo | Rachel Elaine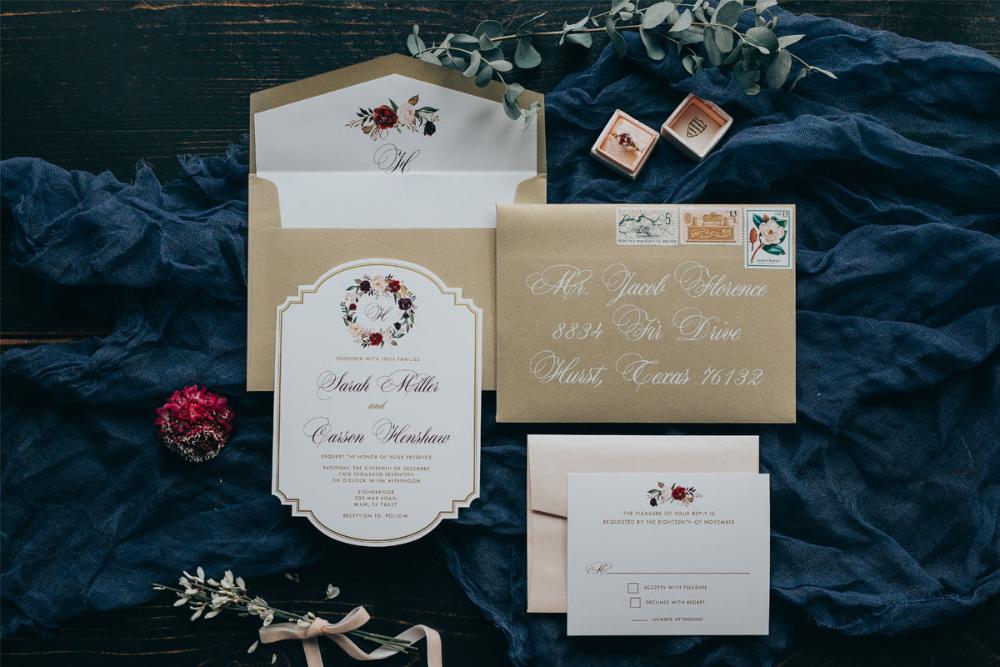 Die Cut Metallic Gold Ink Floral Wedding Invitation in Coral, Blush Pink & Burgundy. Photo | Tara Arseven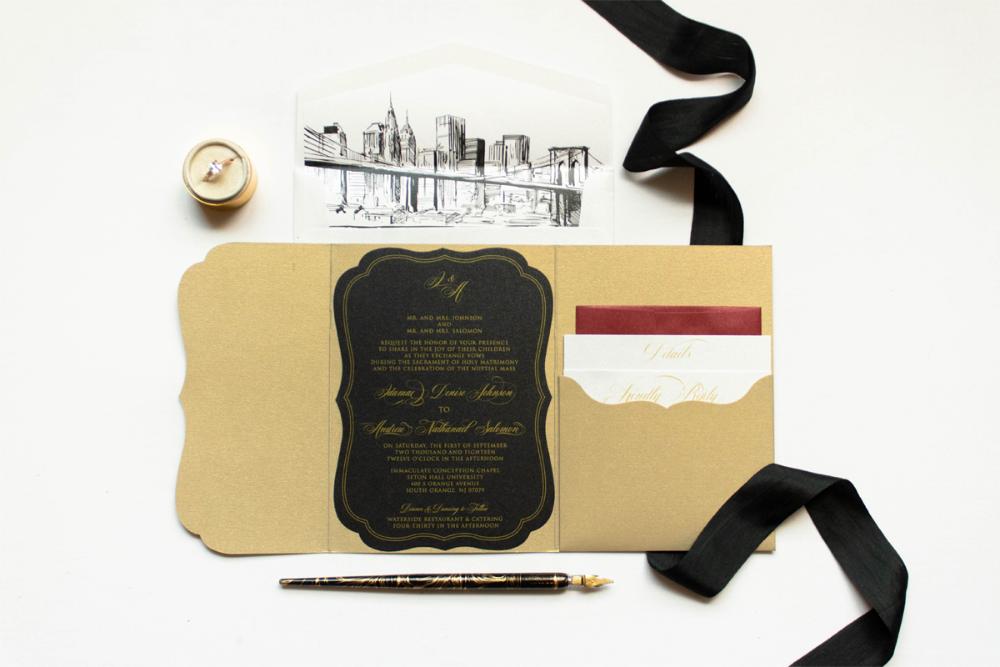 Die Cut Pocket Wedding Invitation, New York Skyline, Marble Background in Black, Gold and Red with Guest Address on Envelope - Other Colors!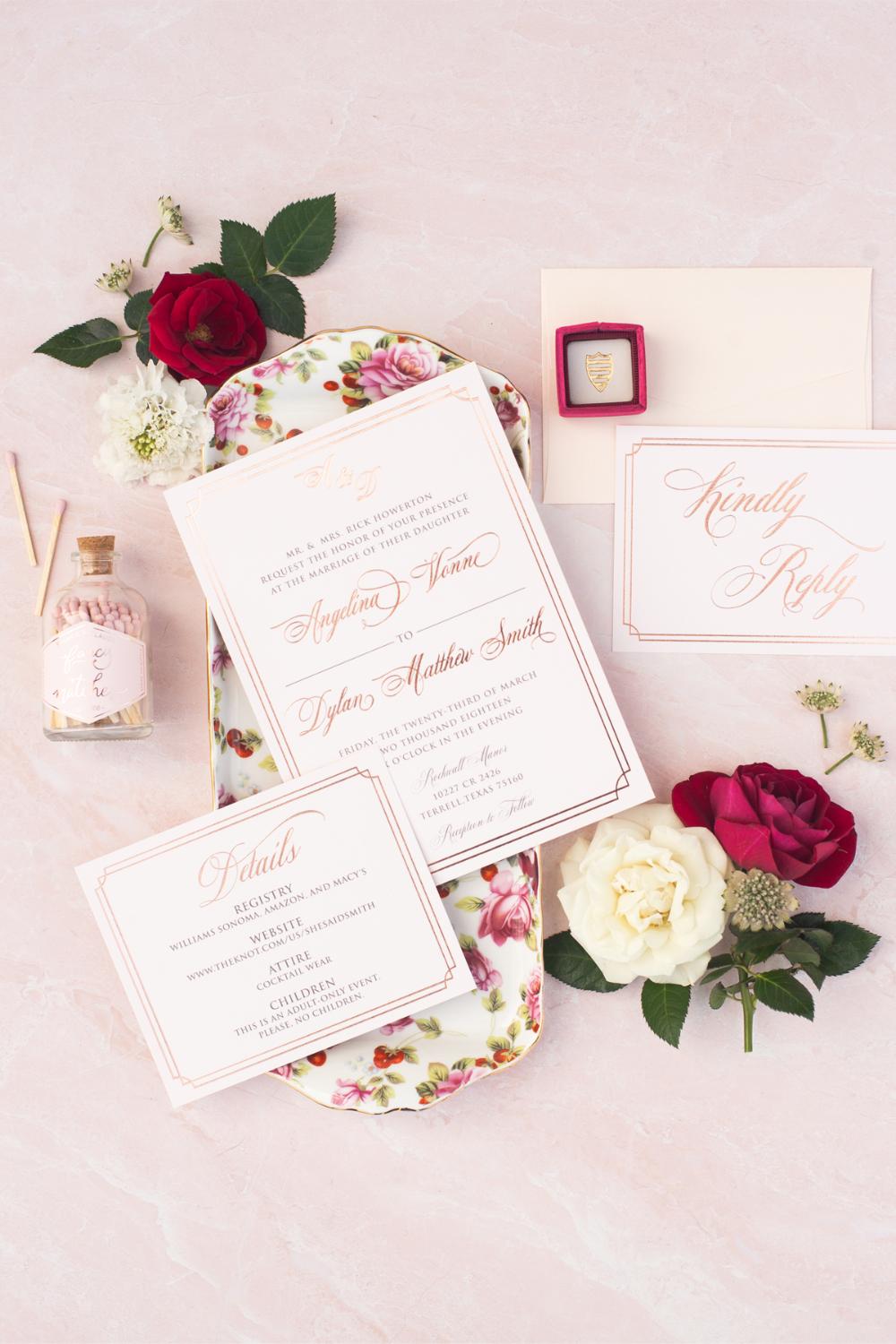 Classy Elegant Rose Gold Foil Formal Luxury Letterpress Flowy Script Wedding Invitation Suite with RSVP & Envelope - Other Color Options. Photo | BeatBox Portraits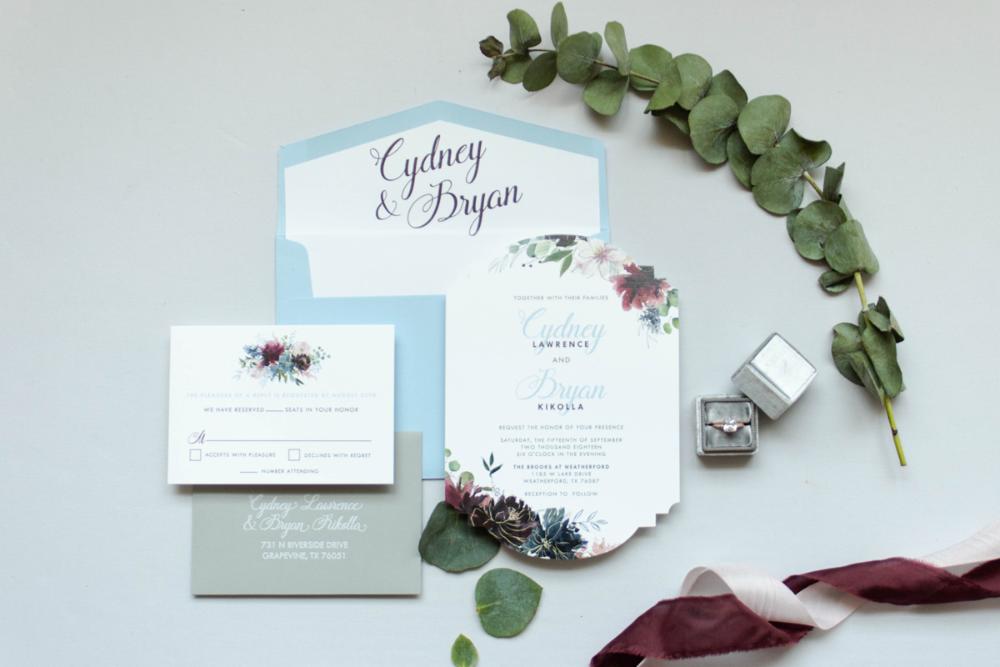 Floral Die Cut Wedding Invitation in Pale Light Blue, Burgundy, Blush & Gray. Includes Envelope Liner and Address Printing on Envelopes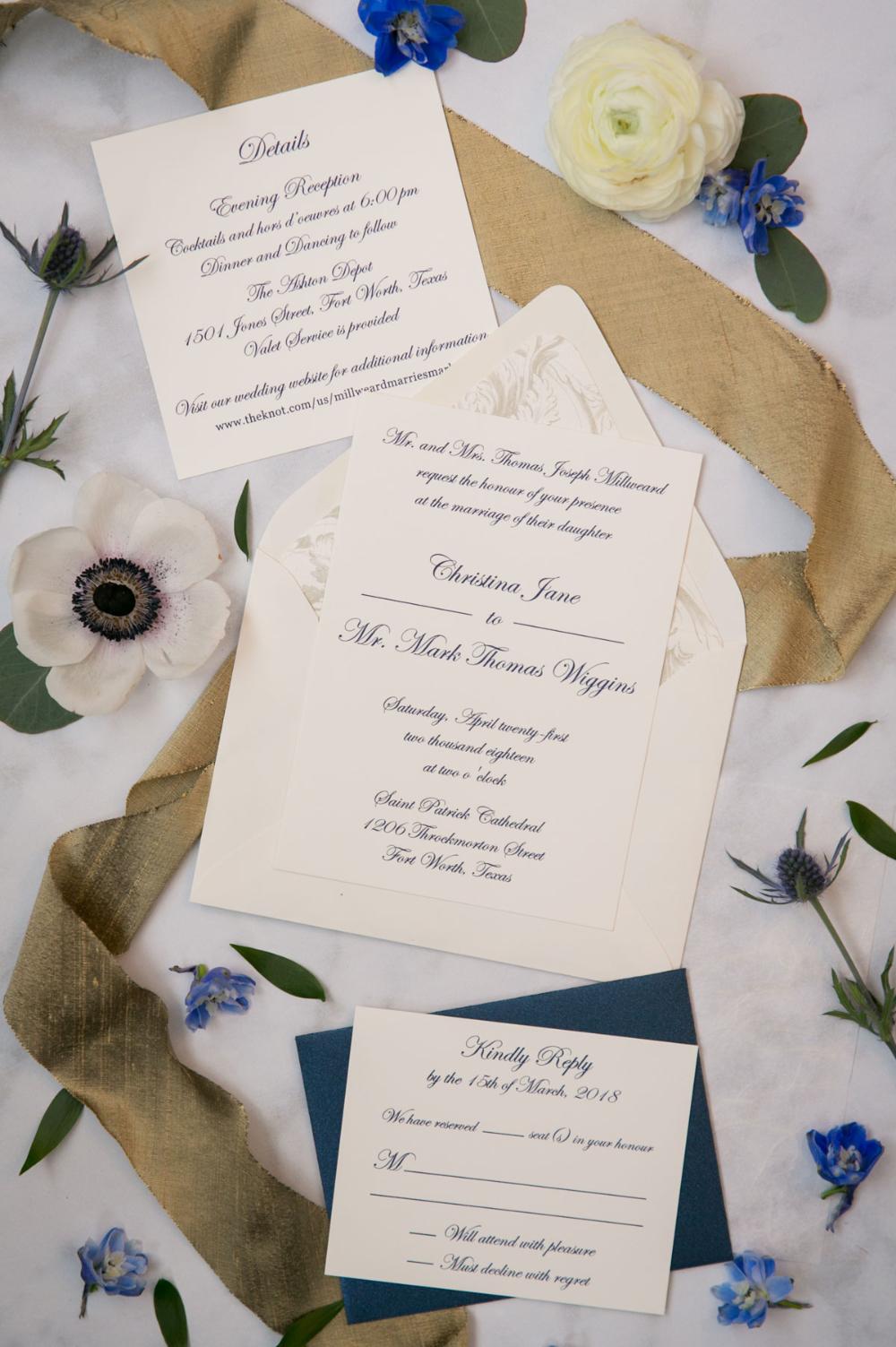 Traditional Formal Elegant Cobalt Navy Blue and Champagne Gold Thermography Wedding Invitation with Details and RSVP. Photo | Tracy Autem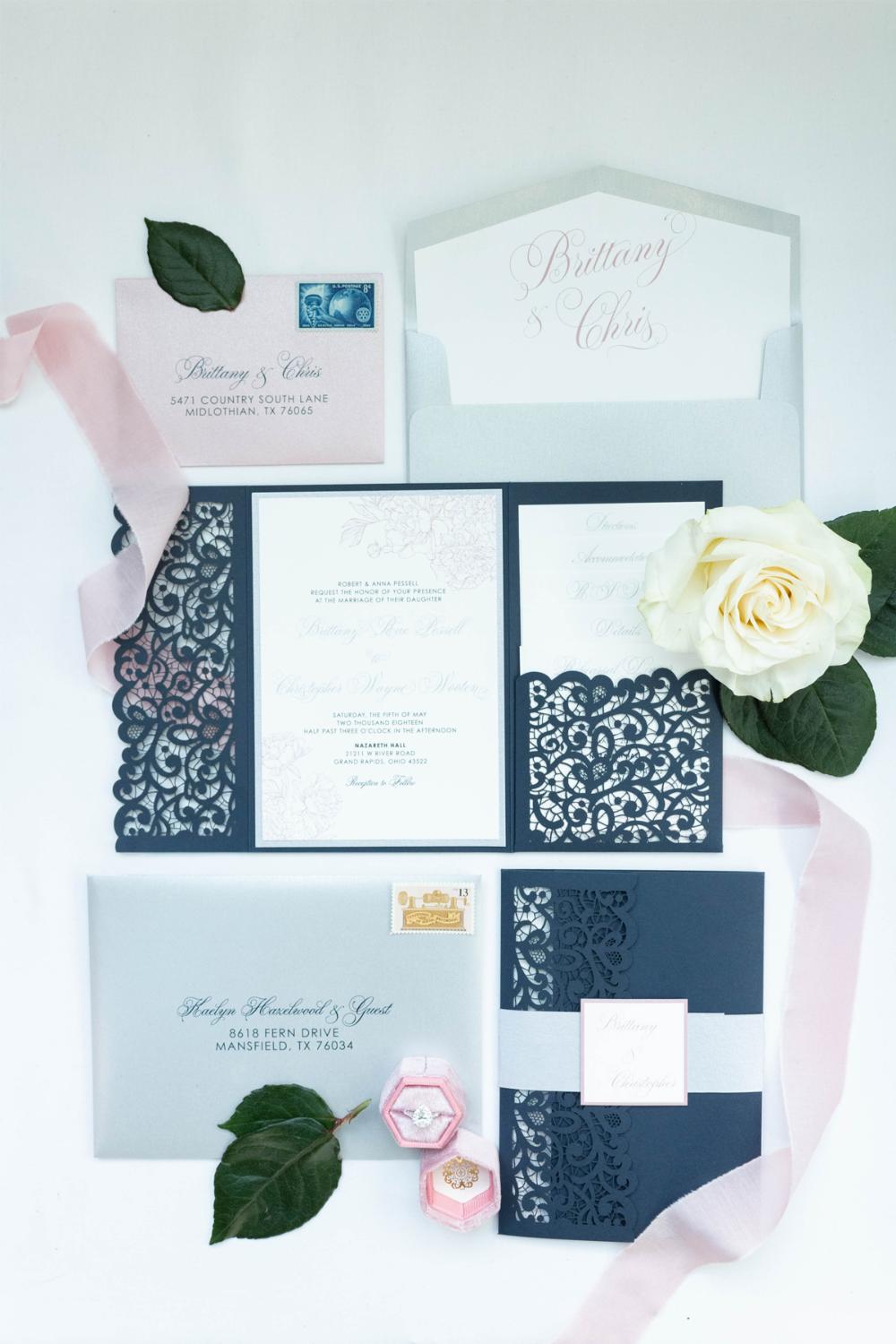 Elegant Formal Navy Blue, Silver Glitter and Blush Lace Laser Cut Pocket Wedding Invitation, Belly Band & Inserts — Different Colors Options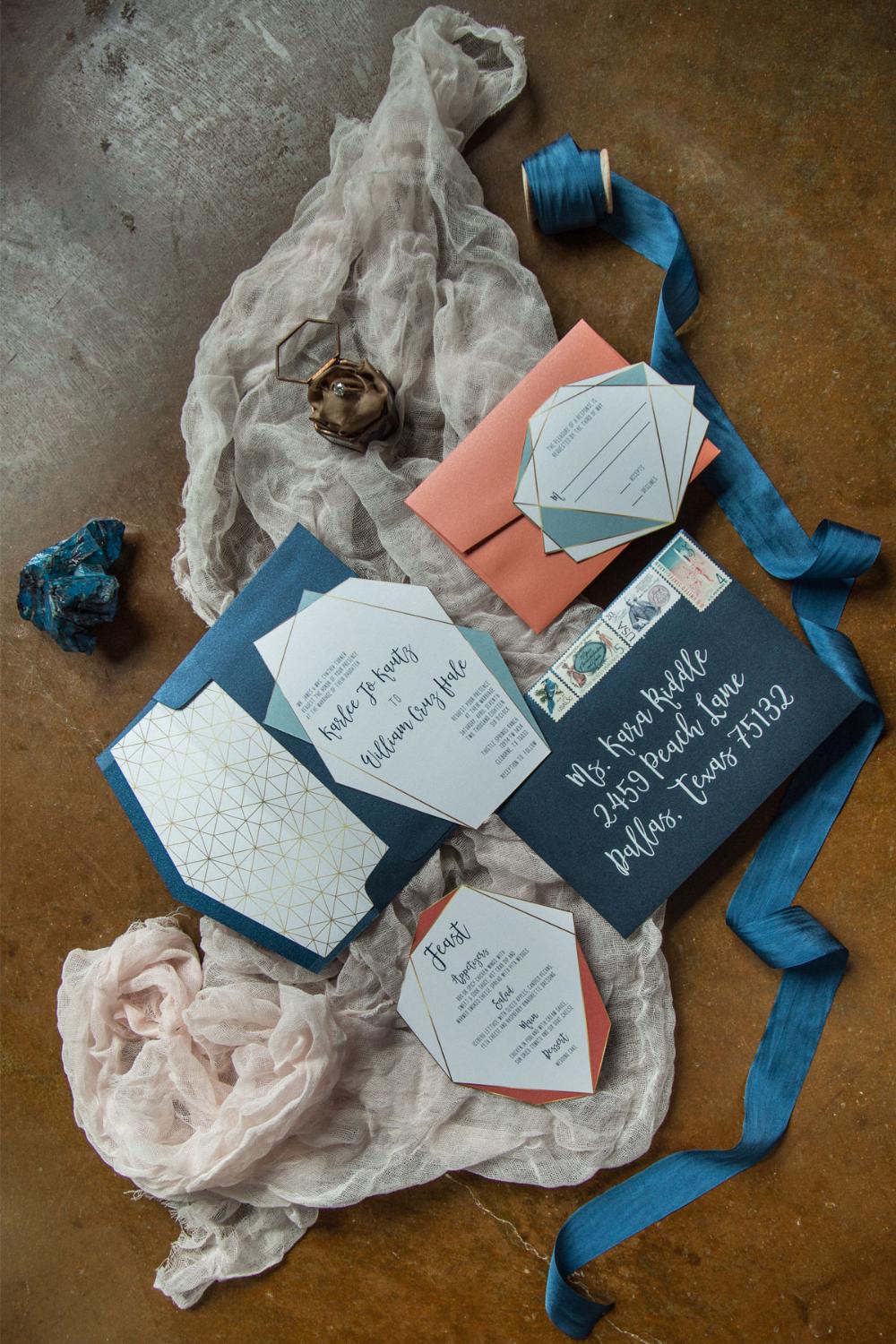 Geometric Die Cut Wedding Invitation and RSVP in Navy Blue, Coral and Gold. Photo | Macka Photography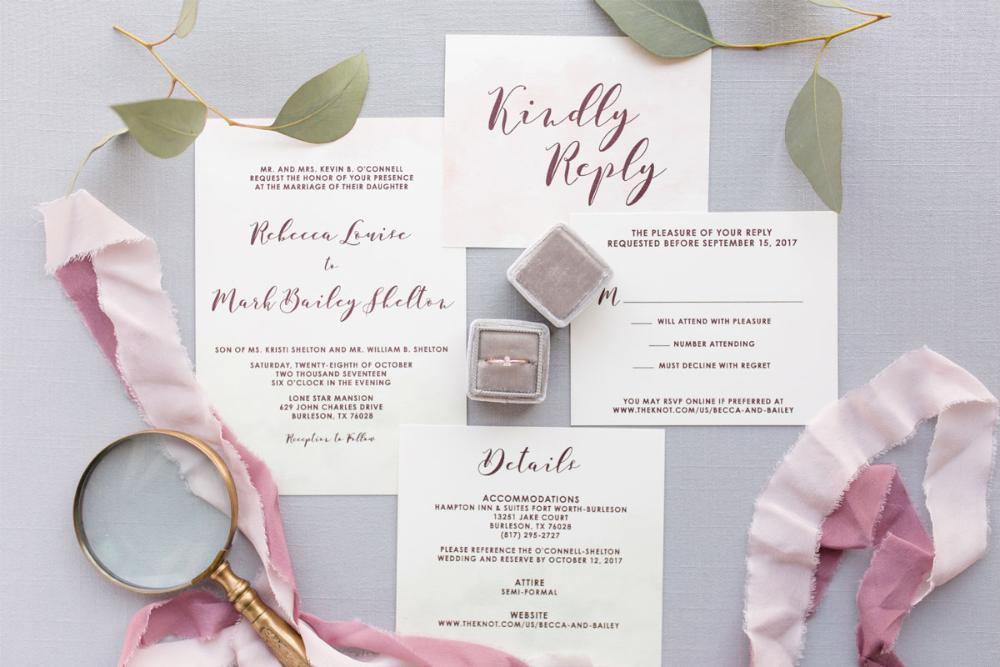 Mint Green, Pink Blush & Marsala Burgundy Thermography Water Color Wedding Invitation with Details and RSVP. Photo | Sami Kathryn